Use your powers for good.
Where some step back, we step up. Working in partnership with the Los Angeles County Department of Mental Health and the 988 Suicide and Crisis Lifeline, our trained MCOT teams arrive on-site to provide support to the individual in need, while de-escalating and stabilizing the situation to avoid unnecessary involvement with law enforcement and/or hospitalization, whenever possible.
A better way to make a difference.
Each of our teams includes a Licensed Clinician or Licensed Psychiatric Technician and a Peer Support Specialist. Peer Support Specialists bring their lived experience with mental health services, substance abuse, and/or homelessness, offering first-hand insight into what affected individuals and their families may be experiencing. Working together, our team members provide:
Crisis stabilization
Safety planning
Transportation to hospital or other location of care
Connections to community resources
Follow up support
Great pay and a priceless opportunity
We pay a competitive salary and recognize that quality of life matters. When you're at your best, you'll do your best, so we emphasize the importance of a healthy work/life balance and offer generous benefits:
Medical, Dental & Vision Plans
401K plan-employer matchup to 6%
Generous PTO (paid time off) program
Paid holidays
Language Bilingual Differential

Board Chair John Drinker is dedicated to the work that Sycamores does — including the new Mobile Crisis Outreach Teams that will save lives and create a better life for our community.
We've never needed you more.
Every day, our community faces mental health challenges that law enforcement is simply unprepared to mitigate. In fact, nationally, nearly half a million lives (480,622) were lost to suicide between 2010 to 2020. And an additional 47,646 lives were lost in 2021 alone. There is a tremendous need for individuals experiencing a wide range of mental health issues to receive compassionate professional care. That's where Sycamores' Mobile Crisis Outreach Teams come in.
Change lives in your own community.
Sycamores' Mobile Crisis Outreach Teams are essential throughout our entire region.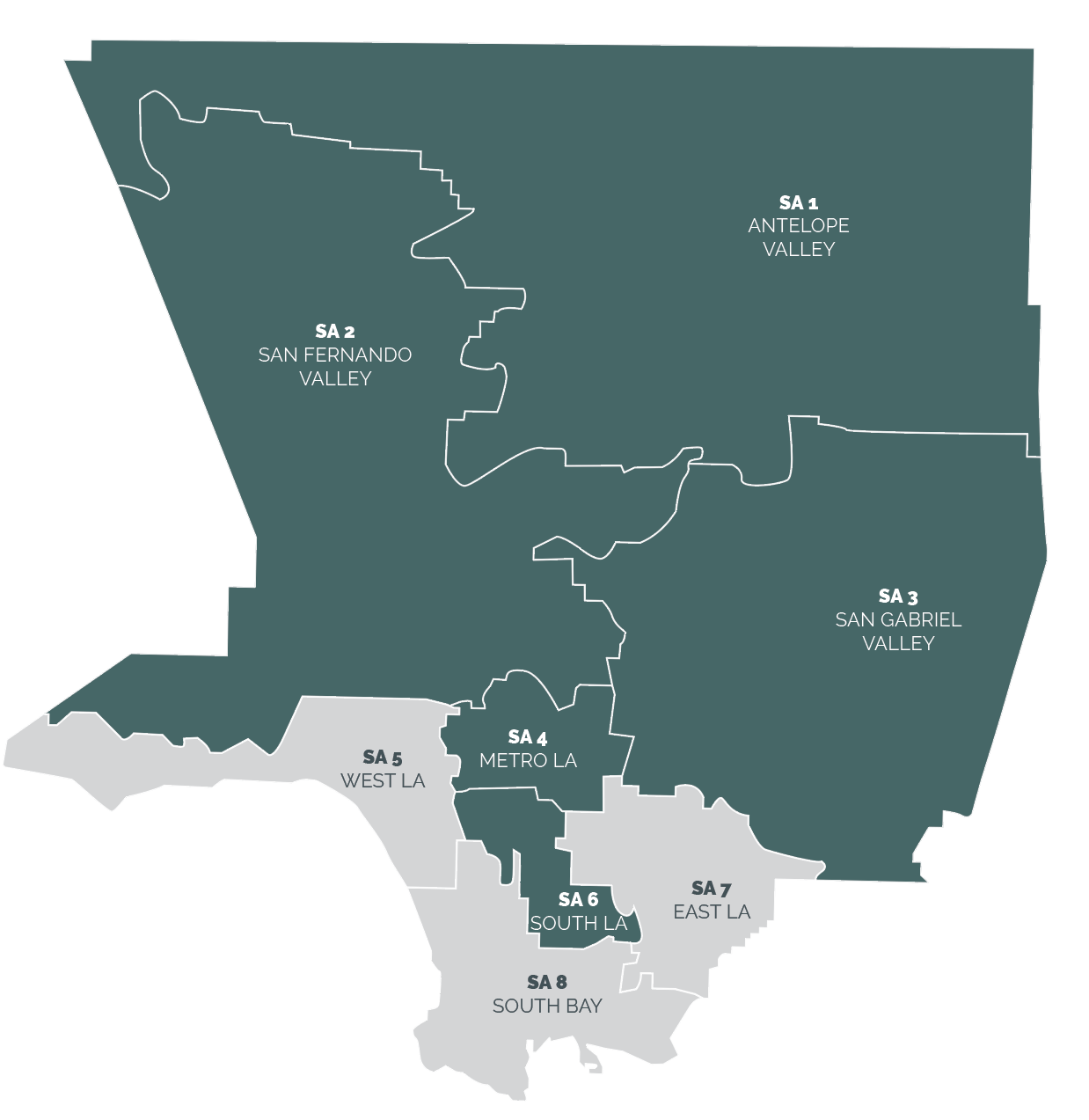 Sycamores manages the 988 Mobile Crisis Outreach Teams for the Los Angeles County Service Planning Areas in green shown above.