Our Team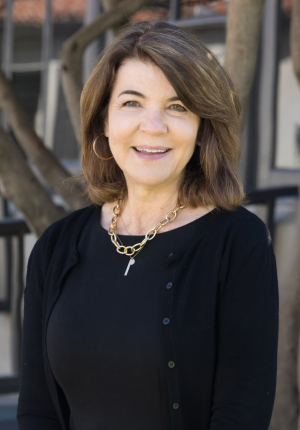 Debra Manners, President & CEO, has dedicated her career to serving children and families. Her innovative leadership and visionary work to lead the child welfare and behavioral health fields has resulted in positive changes for thousands of children in the foster care system throughout California. Ms. Manners' advocacy and reform efforts, most notably as a member of the Katie A settlement team, have included ensuring that foster youth have access to mental health care, that programs focus on reunification with family and that foster youth spend less time in out-of-home care. Starting at Sycamores in 1987, she served in a variety of roles, culminating in her current role as President and CEO. During that time, the organization expanded from a single site with a $2.5 million operating budget to 10 service locations throughout Los Angeles County and an operating budget of $68 million. She has led the agency in developing new programs that have been adopted as the standard-of-care throughout California. In this critical time, Ms. Manners continues to be an influential advocate and leader focused on improving outcomes for the most vulnerable at the State and County level. Ms. Manners is the President of the California Council for Community Behavioral Health and served on the board of the California Alliance for Children and Families. She was previously on the CEO Council for the National Council for Strong Families and Communities.
Ms. Manners received a Master's Degree in Social Work from the University of Washington.
---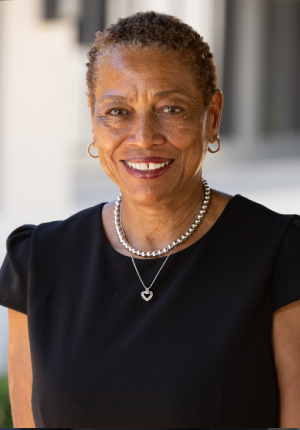 Harriet Boyd, Chief Financial Officer/Executive Vice President of Operations, brings her extensive knowledge of the private sector to her role at Sycamores. Her experience in the communications world includes executive roles at Tribune Publishing and Media companies (Senior Vice President Technology), The Los Angeles Times (Vice President), and M.W. Kasch Co., a privately held distribution firm (Chief Operations Officer). Ms. Boyd's first not-for-profit position was as a Senior Fellow at Community Partners, where she served as an executive advisor to Sycamores and other nonprofit organizations. She has served on the boards of several organizations including The Boys & Girls Club of Watts Willowbrook and STEM Advantage.
Ms. Boyd received an MBA from the UCLA Anderson School of Management and holds a Bachelors from UCLA.
---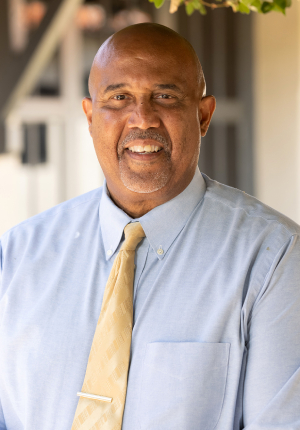 Joe Ford, Chief Program Officer, is an award-winning youth advocate with 34 years of experience working with young people. At Sycamores, he oversees the Residential, Community Mental Health, and Transitional Independent Living programs. Beginning his career as a crisis management and recreation specialist at Pacific Clinics, he concurrently worked at Five Acres in Altadena, where he served for 17 years as a residential treatment child caregiver, crisis intervention specialist, and director of multiple programs. Later, he worked at the Boys & Girls Club of Pasadena for over 16 years and served on its Board of Directors for over 10 years. He also sits on the Board of Directors of the Association of Children's Residential & Community Centers where he served as Board President, and currently sits on the City of Pasadena's Human Services Commission. Mr. Ford has been recognized for his outstanding work with the 2010 Professional of the Year award from Los Angeles County for dedication and advocacy for children and families, and the 2014 NAACP-Pasadena Branch President's Award.
---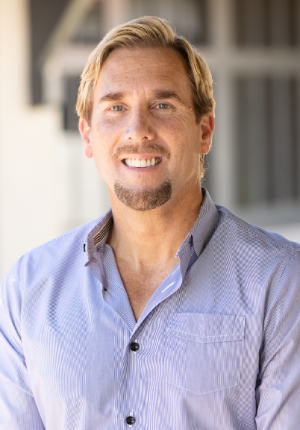 Samuel Gonzalez, Chief Business Development Officer, focuses on strategic projects and funding initiatives which will ensure Sycamores' growth, diversification and sustainability now and into the future. Mr. Gonzalez started as a Clinician at Sycamores in 2001 within the Transitional Independent Living Program, working with former foster and homeless youth – helping them obtain housing, develop independent living skills, reduce symptomatology and cultivate relationships. Following his time at Sycamores, he further honed his skills as both a Clinician and Clinical Supervisor at the Almansor Center. Mr. Gonzalez was then offered the opportunity to return to Sycamores in 2010 as the Director of Transitional Age Youth Program. His continued professional growth at the organization has led to continued leadership roles culminating into his current role as Vice President. Mr. Gonzalez is a licensed Marriage and Family Therapist and has had a private practice since 2009.
Mr. Gonzales received his Masters in Clinical Psychology from Pepperdine University.
---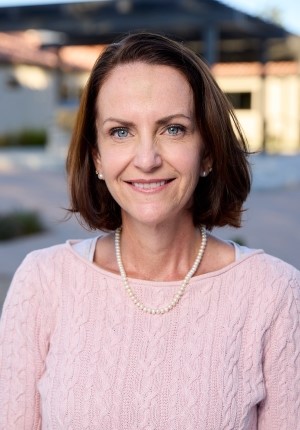 Dr. Jana Lord, Chief Program Officer, brings her vast experience in mental health to her oversight of all mental health services provided in the Antelope Valley, San Fernando Valley, Highland Park, Covina and the agency-wide operation of Co-Occurring, Psychiatry departments. In addition to working for Sycamores since 2007, Dr. Lord has taught graduate courses on Interventions with Children and Adolescents, as well as on Psychological Testing. She has also been in private practice since 2004, specializing in loss and grief, anxiety, and navigating life transitions. Dr. Lord is seasoned in conducting trainings for mental health professionals throughout Los Angeles County in law and ethics, child abuse, crisis management, loss and grief, and differential diagnosis.
Dr. Lord received Bachelor degrees in Neuroscience and Psychology from Muskingum University in Ohio, and her Masters and Doctor Degrees at California School of Professional Psychology, Los Angeles, at Alliant International University.
---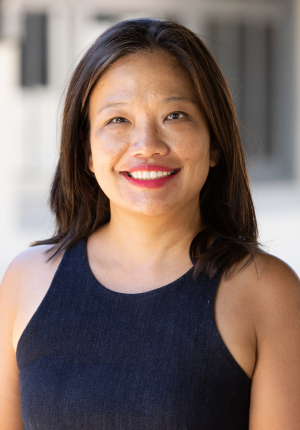 Wendy Wang, Chief Public Policy, Advocacy and Strategy Advisor, is a champion of many issues critical to the success of community-based organizations, including the importance of culturally responsive and linguistically appropriate care practices. This crucial work reflects the experience and insight acquired not only during her time at Sycamores (where she co-facilitates the organization's Diversity, Equity and Inclusion Advisory Committee), but also her previous experience at Pacific Clinics, the Association of Community Human Services Agencies and as a member of Los Angeles Mayor James K. Hahn's administration.  Ms. Wang currently serves as the Vice Chair of the Public Policy Committee for the Association of Children's Residential Centers (ACRC) where she is also a board member. At her alma mater, USC, Ms. Wang served as President of the Price Alumni Association Board of Directors and on the board of the Asian Pacific Alumni Association. She was recognized for her dedication and years of service with the USC Widney Alumni House Award, the GPAC Outstanding Alumnus of the Year Award and the Student Health Administration's Honorary Alumna of the Year Award.
Ms. Wang received a Master of Public Policy from University of Southern California and a Bachelor of Arts from Claremont McKenna College.
---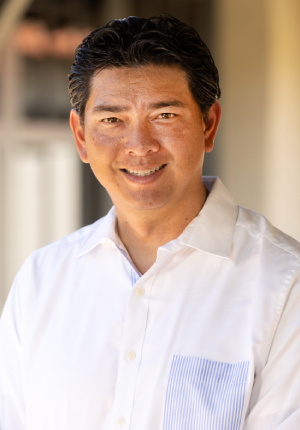 Jonathan Wu, Chief People Officer, came to Sycamores in 2018 with both business and non-profit experience. Previously, he served as Vice President at an HR consulting firm, working with employers from a variety of industries, including nonprofits, on their HR strategies. Mr. Wu's prior experience is primarily in nonprofit Healthcare where he held executive roles overseeing the HR functions at those organizations. He has also served as a board member at nonprofit Tierra Del Sol.
Mr. Wu has an MBA with an emphasis in Human Resources from Cal Poly Pomona, where he later served as an Adjunct Professor.
---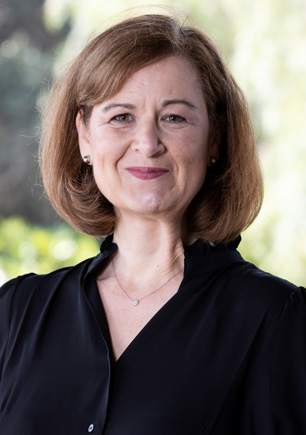 Shannon Boalt, Chief Advancement Officer, has spent close to thirty years working in nonprofit advancement and fundraising. Ms. Boalt joined Sycamores in May 2021 and served as the organization's Senior Director of Development prior to being promoted to Chief Advancement Officer in May 2022. During her career Ms. Boalt has also worked as the Director of Development at Marantha High School, White Memorial Medical Center's Charitable Foundation, and El Centro de Accion Social. In addition to beginning her fundraising career at Para Los Ninos, Ms. Boalt also spent several years as a Development Consultant, working with a variety of nonprofits throughout Los Angeles County. Ms. Boalt feels passionate about supporting the welfare and mental well-being of our community's most vulnerable citizens, especially children. As a result, she considers it a privilege to help raise funds to further Sycamores' mission and vision. As a volunteer, she also served two terms on the Board of the Tournament of Roses Foundation, including serving as Treasurer.
Ms. Boalt attended Loyola Marymount University and earned a Bachelor of Science in Business Administration with an emphasis in Marketing.
---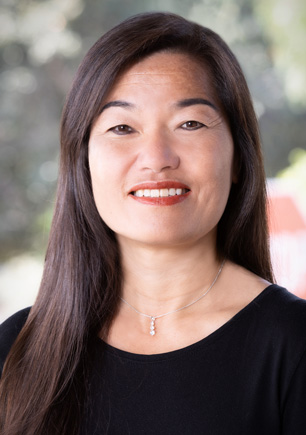 Lin Min Kong, Sr. Vice President for Programs/Chief Counsel for Guidance and Quality Care, has spent 25 years serving and advocating on behalf of under-represented communities. For the past 17 years at Sycamores, she has held a variety of roles, including Clinician and Clinical Director. As both an attorney and a licensed marriage and family therapist, Ms. Kong brings both the clinical experience and the advocacy skills needed to bring about systemic change. Ms. Kong represented children in foster care in the state-wide, class action lawsuit Katie A. v. Bonta, which was instrumental in reforming the child welfare and mental health systems, and implementation of the core practice model. Ms. Kong has worked at the Center for Law in the Public Interest, Bet Tzedek Legal Services, and Legal Aid Foundation of Los Angeles. Ms. Kong has provided years of mental health trainings and has also served on the board for the Foundation for Early Childhood Education.
Lin Min received her B.A. from the University of North Carolina at Chapel Hill, her J.D. from the University of San Diego, and her M.A. from Antioch University Los Angeles.
---