Sycamores Featured on Inside SoCal News Program
Inside SoCal TV host Erica Olsen visited Sycamores and interviewed Chief Program Officer Joe Ford and President & CEO Debbie Manners. They discussed the work we do at Sycamores today and the agency's 120-year history helping children, adults and families create better lives.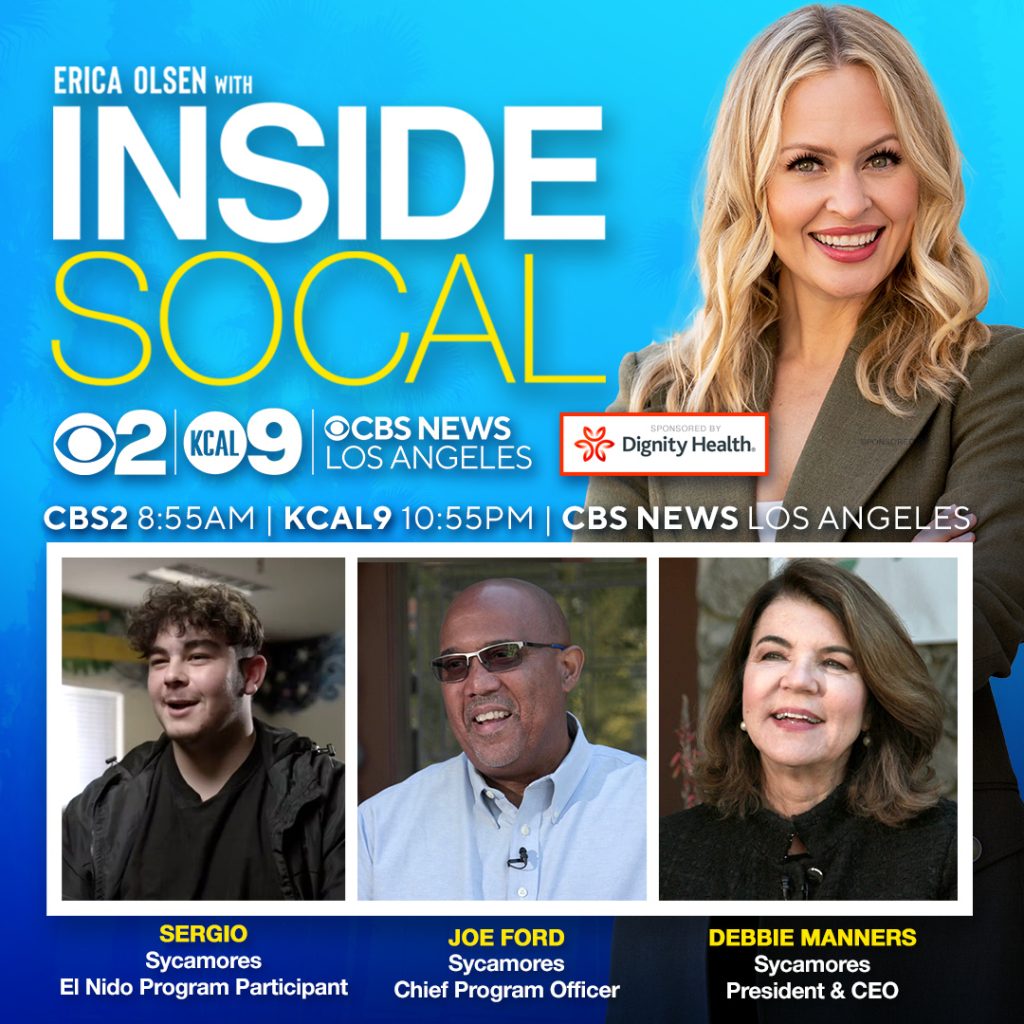 Sergio, a youth in foster care, also shares some of his personal history and the positive difference Sycamores has made in his life in the video. We invite you to watch the Inside SoCal news segment. It originally aired on CBS2 and KCAL9 on Sunday, March 20, 2022.