Members of the Royal Court will be offered tools to maintain mental wellness
(PASADENA, Calif., December 1, 2021) – Today, the Pasadena Tournament of Roses® announced a partnership with Sycamores, a leading behavioral health and child welfare agency based in Pasadena. With a long history of helping children, young adults, and families in Los Angeles County and beyond, they will provide emotional wellness support to members of the 2022 Royal Court. To enhance their self-confidence, Royal Court members have been coached in public speaking and etiquette skills, media and speech training, and guidance in leadership, to prepare for their duties as Ambassadors for the Tournament of Roses.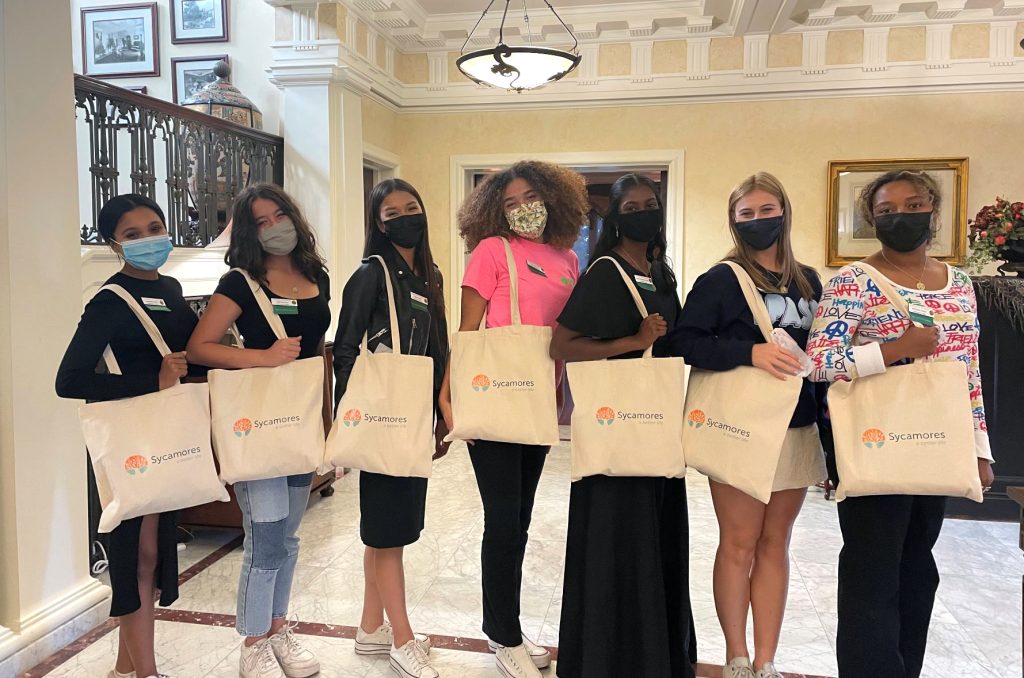 Read More
To enrich the Royal Court experience even more, Sycamores staff members will be available to discuss behavioral health wellness in groups, and individually, to help them develop coping skills throughout the upcoming Rose Parade season. The two highly esteemed Pasadena organizations have shared deep roots in the community, dating back to the creation of Sycamores as Pasadena's first orphanage in 1902. The Pasadena Children's Training Society, later named Sycamores, was established by Fannie Rowland, the wife of Dr. Francis F. Rowland, a founder of the Tournament of Roses and the first Grand Marshal of the Rose Parade® in 1890. Today the agency provides innovative and effective programs and services through a network of locations throughout Los Angeles County. This is the first time Sycamores has provided support to the Tournament of Roses' Royal Court members.
According to Sycamores President and CEO Debra Manners, "The Rose Parade is such an important tradition in the Pasadena community, and we are honored to be able to offer wellness support to the members of this year's Royal Court." Manners continued, "It is an exciting time for this impressive group of young women, but we recognize serving on the Royal Court can also be a stressful time."
Between now and their appearance in the Rose Parade on New Year's Day, the group is scheduled to attend numerous community and media events as representatives of the Tournament of Roses.
"We are thankful for the opportunity to partner with Sycamores, their personalized approach with the Royal Court has already been an asset," said Steve Perry, Chair of the Tournament of Roses' Queen & Court Committee. "We are encouraged that the parents of the court are supportive of the program, together we're helping to create the best experience possible."