Sycamores has been providing critical mental health services in the Antelope Valley since 2006. To help more children, young adults and families in the desert community, we recently relocated our Lancaster offices to a new, larger space in Palmdale. This new site allows us to expand our service capacity, while also creating a Family Resource Center (FRC) for the community.
The renovations to the new Palmdale Family Resource Center were completed earlier this year, but due to COVID health concerns, its grand opening was delayed, while our staff continue to serve the community via telehealth.
However, one onsite program, our Sycamores Community Food Bank, was able to safely open for business in July. Families schedule pickup times in advance and Sycamores' staff and volunteers provide safe, contactless, curbside pickup in the parking lot next to the Family Resource Center's playground.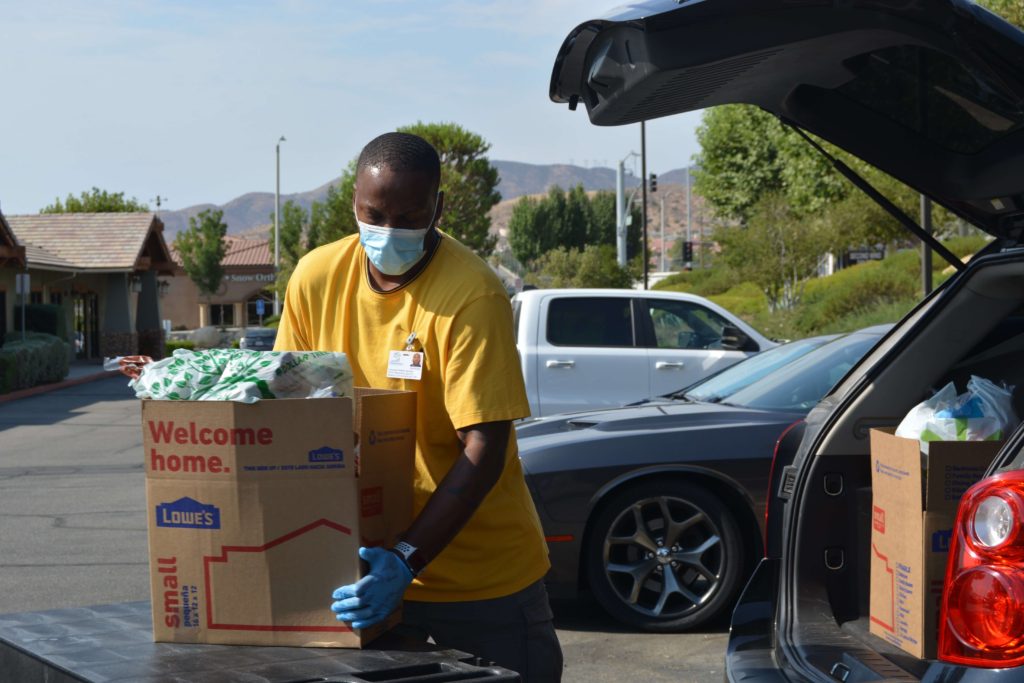 Sycamores Community Food Bank, in partnership with the Los Angeles Regional Food Bank, is open on the second and fourth Tuesdays and Thursdays of each month, 9:00 AM – 11:30 AM. Specific items distributed at the Food Bank vary based on availability, but typically include canned goods, meats, fresh fruits and vegetables, dry goods, snacks, bread and milk. Diapers, formula and baby food are available too. Earlier this month the Food Bank also gave out back packs filled with school supplies to help prepare community students for a successful school year.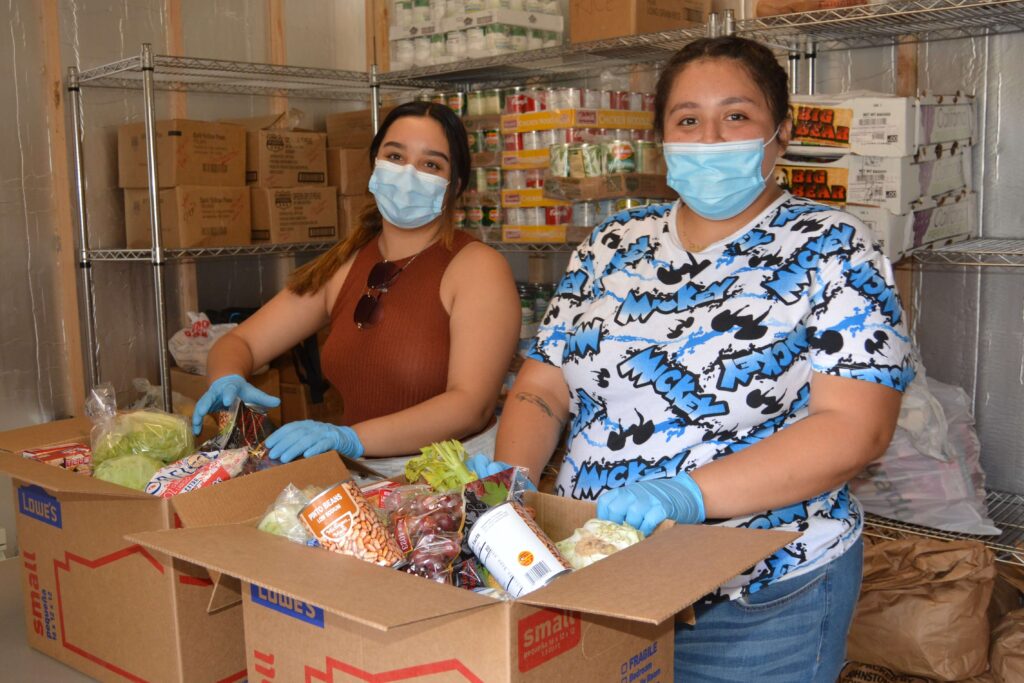 Families interested in participating in the Sycamores Community Food Bank in Palmdale should call (661) 942-5749 for an appointment a week before food bank distribution.
Expanded programming to support the community at the Palmdale Family Resource Center is slated to begin in January 2022. The FRC will provide a wide variety of services to the community, including after school tutoring; youth enrichment programs such as STEM activities (utilizing computers and robotics), art, music, and dance; parenting support groups; substance abuse counseling; nutrition classes; vocational training; Mommy/Daddy & Me activities; mentoring; summer activities and more. All these services share the common goal of providing the children, adults and families in the Antelope Valley with tools and experiences to help create a better life.
For more information about the Sycamores Community Food Bank at Palmdale, please email PalmdaleFoodBank@sycamores.org.