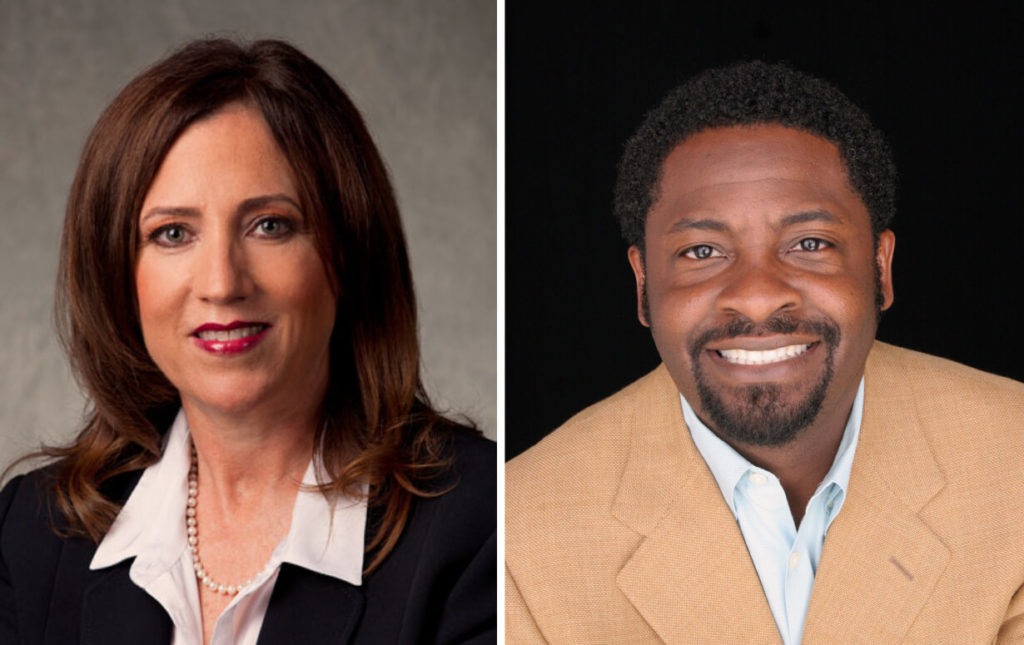 Los Angeles County Superintendent of Schools, Dr. Debra Duardo and State Deputy Superintendent of Equity, Dr. Daniel Lee were the keynote speakers
(PASADENA, Calif., October 18, 2021) — The urgency of supporting our students' recovery from the effects of the pandemic was the primary focus of the Community School Mental Health Forum hosted by Hathaway Center for Excellence, Sycamores' highly esteemed research and training program earlier this month. The mental health needs of both local Pasadena students, and students nationally, escalated dramatically over the last eighteen months. The pandemic school year also revealed stark inequities regarding technology and educational access, particularly among students of color and students from economically disadvantaged backgrounds. Schools are at a crossroads to determine how to best address diversity, equity and inclusion in the school environment.
Led by keynote speakers Dr. Debra Duardo, Los Angeles County Superintendent of Schools and Dr. Daniel Lee, State Deputy Superintendent of Equity, thought leaders, school staff, caregivers, parents, school administrators, community activists and mental health professionals from across the country created a virtual 'National Think Tank' and shared how we as professionals can help each other meet the challenges facing our students and schools today.
Commenting on the importance of this event, Hathaway Center for Excellence Vice President of Training Cameo Stanick said, "This topic is extremely timely as we determine how to recover from the collective trauma we have all experienced.It will require funding, creativity and commitment from leadership on down – an 'all-hands on deck' approach – to toss systems and practices that are no longer working or relevant, and to implement new or scaled-up systems and practices that will meet the needs of each school."
The need to engage students who are returning from online learning and may have fallen behind academically and/or socially, and students who have disappeared from school rosters entirely in the past year, are of paramount importance. Schools are also facing staffing shortages, and many are attempting to determine how to address inequities in curriculum. Additionally, student anxiety is high, andmonths of remote learning have impacted social skills resulting in more behavioral problems on campus and added stress for teachers.
Keynote speaker Dr. Lee shared that the 2021 California State budget contains historic funding levels for education that will enable us to recover, accelerate learning, and build back better schools. He also reiterated the State's commitment to create lasting, positive change for California's students,with a focus on student mental health and wellness. Lee stated that critical supports, like universal school meals and community schools, will be essential for supporting students who have suffered during the pandemic.
Participants appreciated the diversity of the panel guests that included parents, social workers, district representatives, school administrators, school counselors and school mental health clinicians. Dr. Debra Duardo shared her firm belief in the importance of including our students in the discussion too,"If you want to solve problems, talk to children."
As the panelists and attendees spoke, it was clear that challenges discussed are being experienced across the country. Many ideas were shared, both at a ground level and at a policy or systems-level, that schools, districts, teachers, and families can take away and implement or advocate for within their systems.The event ended on a positive hopeful note, as Stanick summed up, "We know there are many obstacles to overcome, but this forum was an excellent opportunity for many different stakeholders, including Drs. Debra Duardo and Daniel Lee, to share their experiences, ideas and solutions that we already know are working."