Governor Newsom is proposing changes to California's Mental Health Services Act (MHSA) and Sycamores' School-Based Services is one of our vital programs that is facing an uncertain future as a result. As laid out in Senate Bill 326, Newsom's proposal includes far-reaching reforms to our state's behavioral health system. Created through a 2004 ballot initiative, the Mental Health Services Act is funded through a 1% tax on the state's millionaires. The funds account for approximately one-third of counties' public mental health infrastructure in California. The Bill has passed out of the Legislature and was signed by the Governor, and as a result Senate Bill 326 and Assembly Bill 531 (a proposed bond to fund behavioral health facilities and veterans housing) will be on California's March 2024 ballot as "Proposition 1."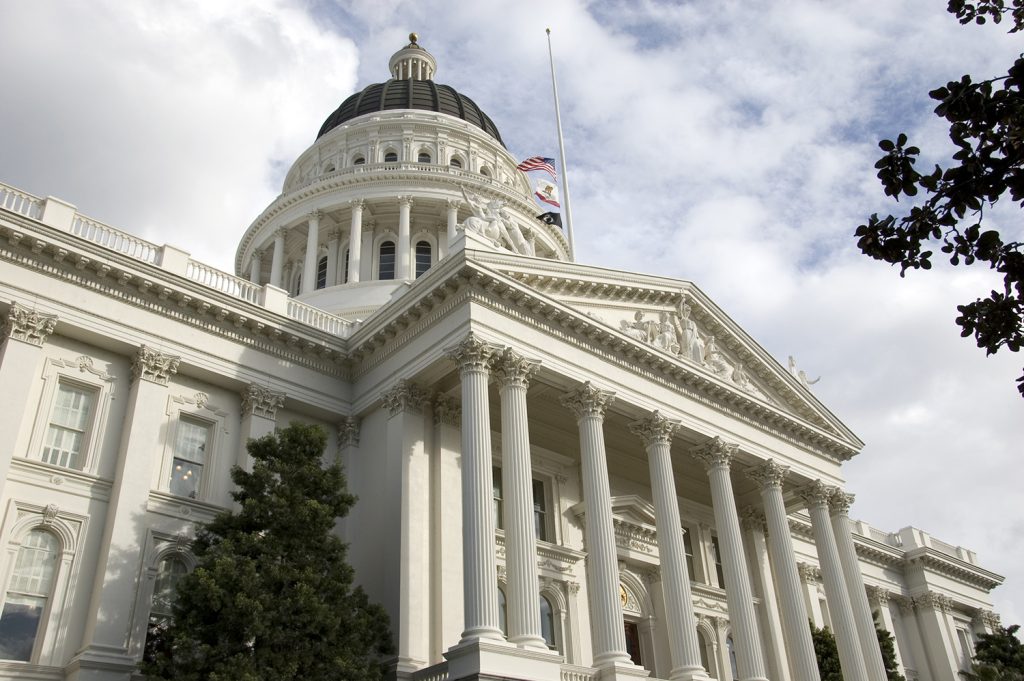 A key component of the revisions is prioritizing housing, specifically setting aside 30% of the MHSA funds that counties receive for housing intervention. We are all in favor of efforts to end the homelessness crisis in our communities. Unfortunately, sometimes proposed solutions have unintended consequences and taking 30% off the top of the MHSA funds counties receive and dedicating it to housing services will leave other mental health programs at a deficit, potentially including critical programs that Sycamores provides to vulnerable children, young adults, and families.
We believe that flexibility at the local level is the key. Considering local measures like Measure H, Measure HHH, and L.A. County's declaration of an emergency for homelessness, the County has already invested tremendous resources in solutions to end regional homelessness.
Sycamores' President and CEO, Debbie Manners, and Chief Public Policy, Advocacy and Strategy Advisor, Wendy Wang, have met and communicated our concerns with state legislators, spoken directly with Department of Healthcare Services' leadership at the state, in addition to talking to our county partners about the potential countywide impact. According to Ms. Wang, "In our conversations with local partners, including other nonprofit providers, there are grave concerns there will not be enough money to go around to fund everything at existing levels. The MHSA revenues are not increasing, yet the counties are being asked to prioritize and to do more with less."
Currently 95% of the MHSA funds go to the counties and 5% is allocated to the state. Through our allocation of MHSA funds from L.A. County, Sycamores delivers vital services in the "field" and community-based settings. We receive over $10 million for Community Services and Supports and Prevention and Early Intervention, two of the current eligible funding categories through the county funds.
If approved by the voters, the Bill would revise the distribution of MHSA money, with 90% of funds going to counties and 10% allocated to the state. The new set-aside for housing interventions would come out of the county funds. The other funding to the counties would be equally divided between Full-Service Partnerships and Behavioral Health Services and Supports.
School-Based Services is one of Sycamores' programs that is currently funded through Prevention and Early Intervention from L.A. County. The program provides critical mental health services to students – especially those facing barriers to accessing services in traditional settings – on over thirty school campuses. Under Senate Bill 326, funding for Prevention will be a new standalone bucket, administered by the state, not the individual counties. The funds in this new bucket will be restricted for population health related activities, meaning the crucial individual therapy provided by our School-Based Services team would not be eligible for funding from Prevention. It is possible that School-Based Services could be funded from the new county Behavioral Health Services and Supports bucket. Yet, the fact that it is an eligible use does not mean the L.A. County Department of Mental Health and/or the local stakeholder process will choose to use the funds in this manner. This newly constituted Behavioral Health Services and Supports category will be under extreme pressure to fund all programs that are not eligible under the Housing Intervention category nor the Full-Service Partnerships Program.
School-Based Services is just one of Sycamores' programs that could be negatively affected by revisions to MHSA funding. It is impossible to know precisely what is going to happen – much of the impact on our programs and children and families we serve is tied to how L.A. County will interpret the new guidelines and the results of the local stakeholder planning process if the ballot measure passes next March.