During the holidays, one of our favorite things is seeing firsthand the kindness of our community supporters and the joy their generosity brings to the children and families we serve.
Our dedicated board members, businesses, schools, community groups, churches, support groups, staff, families, and individuals provide gifts, outings, holiday parties and other activities to make the holidays special for the foster youth at our residential campus, the young adults in our transitional living program and other deserving children and families served by Sycamores. We are deeply grateful for every gift!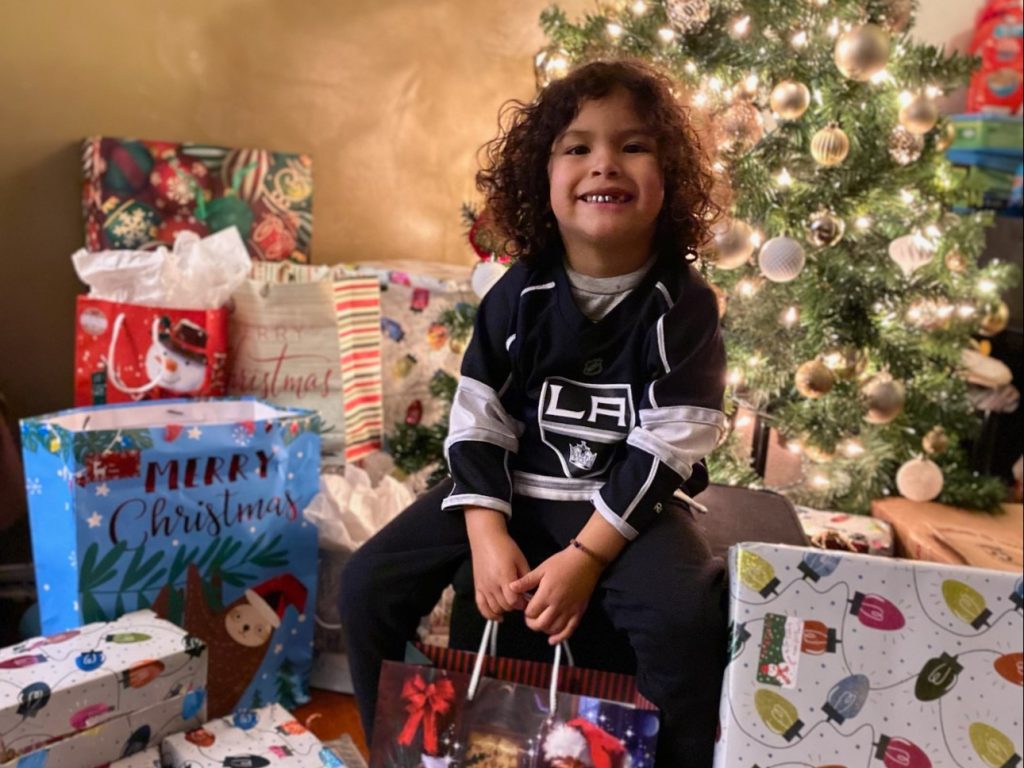 In 2022 over fifty families were 'adopted' through Sycamores' annual Adopt-A-Family program. These families' wishes were fulfilled by generous donors who provided gifts of toys, clothing, household items, food, and/or gift cards. One mother expressed her gratitude and shared, "As a single parent it means a lot for my children to have something to open this Christmas." Generous donations even included a refrigerator and a portable air conditioner for two of the families.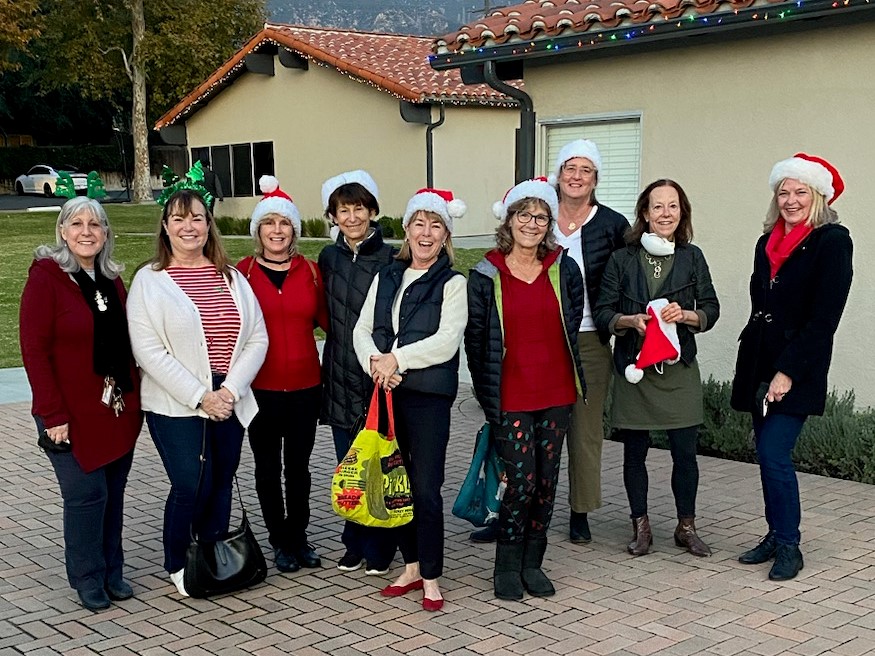 The members of the Los Altos Auxiliary brightened the holidays at Sycamores in many ways, including giving special hand-picked holiday presents for the foster youth at Sycamores' El Nido residential campus and the young adults in Sycamores' Transitional Independent Living Program. The members of Las Candelas treated the foster youth to dinner from Stone Fire Grill and presents, and Friends of Foster Children provided holiday decorations for the El Nido campus, presents and gift cards too. This is just a partial list of the festivities made possible by the generosity of our supporters.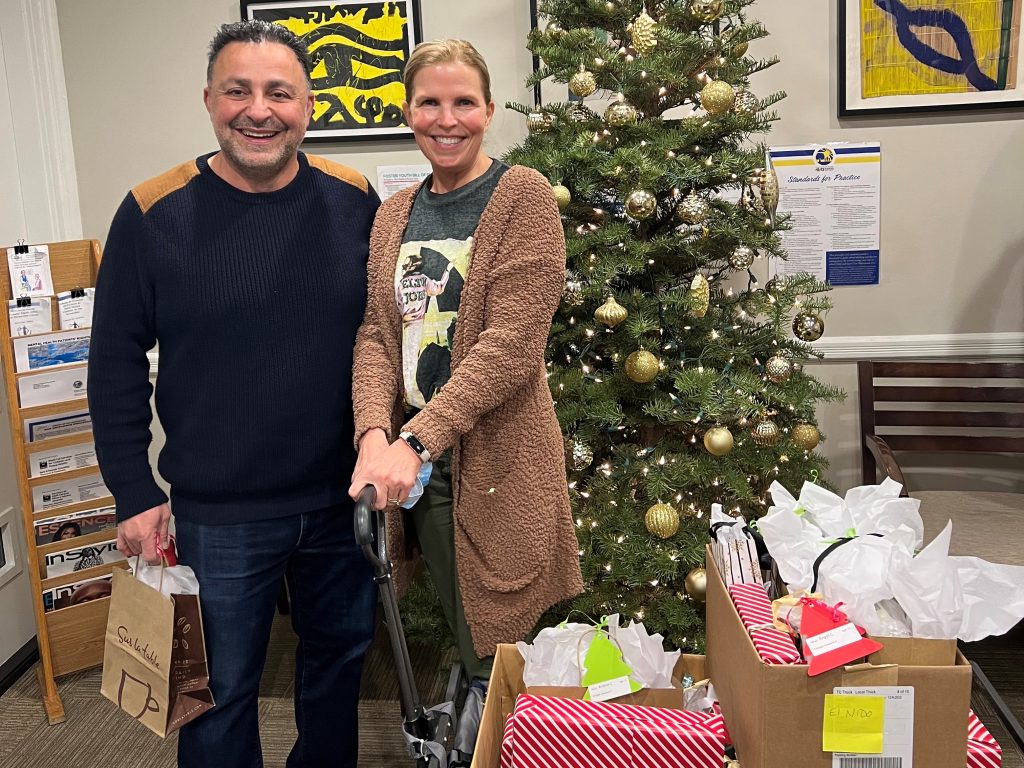 Other businesses, groups, and individuals spread holiday cheer by hosting toy drives and donating gifts for the children we serve throughout the agency. Sycamores received hundreds of toys for children ages 0-18 years.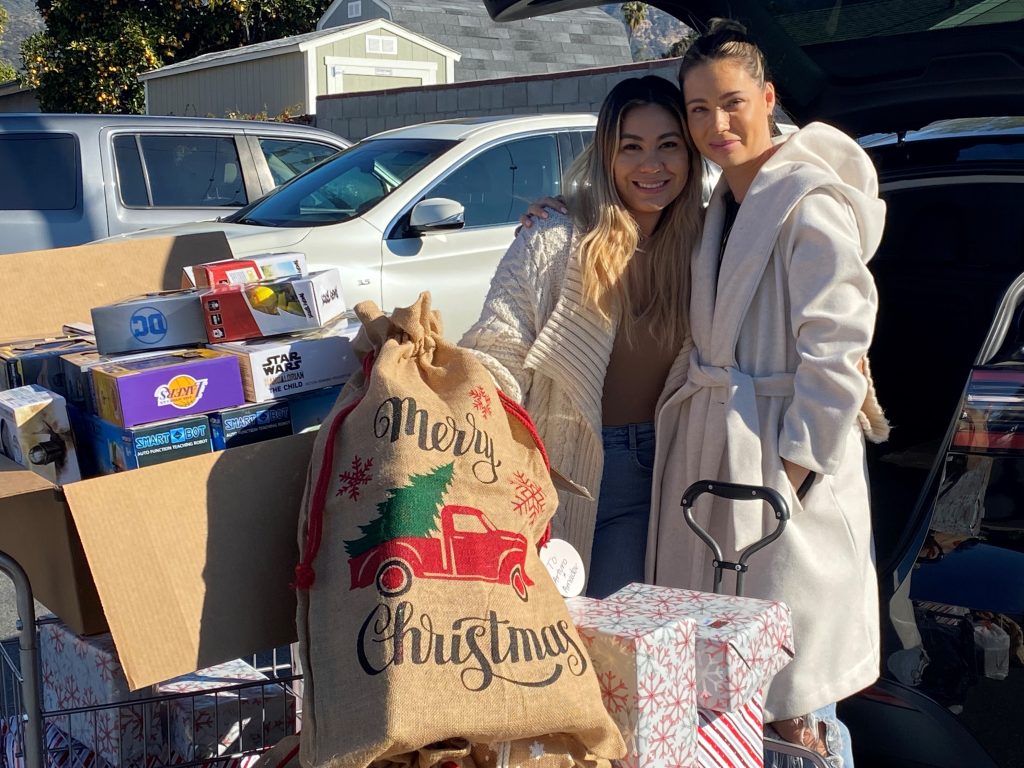 We are so grateful for this outpouring of support during the holiday season for the deserving children, young adults, and families we serve!
Special thanks to Nancy Ambrossi and Lucas Horsfall; Annandale Women's Golf Association; Brownstein Hyatt Farber Schreck, LLP; Caring Quilters; Central Avenue Church; Cigna; Coretrust Management; Days of our Lives; Dolce Glow; Jan and Payman Emamian and the Emamian Compass Team; Fellowship Church; FosterAll; Friends of Foster Children; Mike and Gayle Galper; Kaiser Permanente; Nick Karapetian and Stuart McKinney; Knights of Columbus; La Cañada High School Youth Charity Club; La Cañada High School National Honor Society; La Cañada Presbyterian; Lakeside Golf Club Group; La Salle High School; Las Candelas; Little Acorn Montessori Academy; Los Altos Auxiliary; Los Angeles County Sheriff's Department; Macy's; MediaAlpha; One-E-Way, Inc.; Pasadena Tournament of Roses; Rodeo Realty; Share, Inc.; Signature Bank; St. Nicholas of Myra; Sweetgreen; Linda and John Seiter; The Gas Company; T-Mobile; Wells Fargo, Walnut; and Christian Jones, Honor the Gift, and Russell Westbrook.