At Sycamores, we believe every family's holiday celebration should be special. Each year, we provide gifts for approximately 400 children, young adults and families in need. But we can't do it alone!
We are able to spread holiday cheer because of generous support from the community.
For many, the gifts we provide may be the only gifts they receive this holiday season. A new sweater, a toy, a set of pots and pans, or a gift card to a restaurant may seem like luxuries that are out of reach.
Please join us to help make holiday wishes come true for these deserving children, young adults and families in need.
Here are some ways you can participate:
Adopt-A-Family: Bring joy to a family in need this Holiday Season by adopting a family and fulfilling their holiday wish list. You get to pick the size of the family you wish to support.
Donate toys to our Annual Toy Drive: Make the season bright for children by donating a gift. We are seeking toys and gifts appropriate for children ages 0 to 18 years.
Host a Toy Drive with your business, school or a group of friends: Sycamores will provide the holiday tags with specific wishes or you can hold a general toy drive and collect gift cards.
Make a monetary donation: Your donation of any amount will help us make their holiday wishes come true and also provide the mental health and support services they need throughout the year.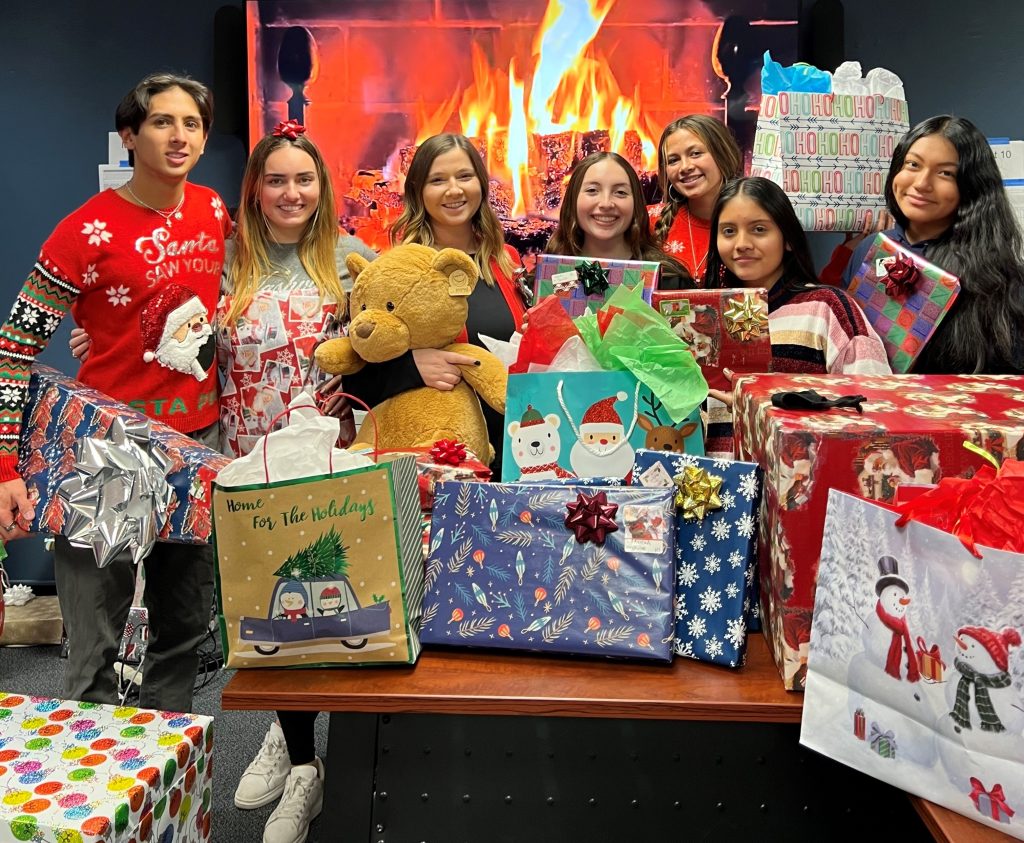 La Salle High School Students