Foster youth at our residential campus celebrated New Year's Eve Day with a special visit from members of the B-1B Lancer team. The team was in town from Ellsworth Air Force Base in South Dakota for the Rose Parade and Rose Bowl Game flyovers.
U.S. Air Force Col. Joseph Sheffield, 28th Bomb Wing commander, spoke about the B-1B Lancer before sharing a short video about the bomber.
After the video, the team engaged the youth in conversation and answered questions about their experiences in the Air Force. The boys were captivated by the discussion and LOVED the opportunity to try on equipment, including helmets!
Due to a winter storm at Ellsworth Air Force Base, the B-1B Lancers flying over Pasadena on Jan. 2, 2023, came from the 7th Bomb Wing, Dyess Air Force Base in Texas. However, it was the ground crew from South Dakota that coordinated with the aircrew to ensure successful flyovers at the Rose Parade and the Rose Bowl Game.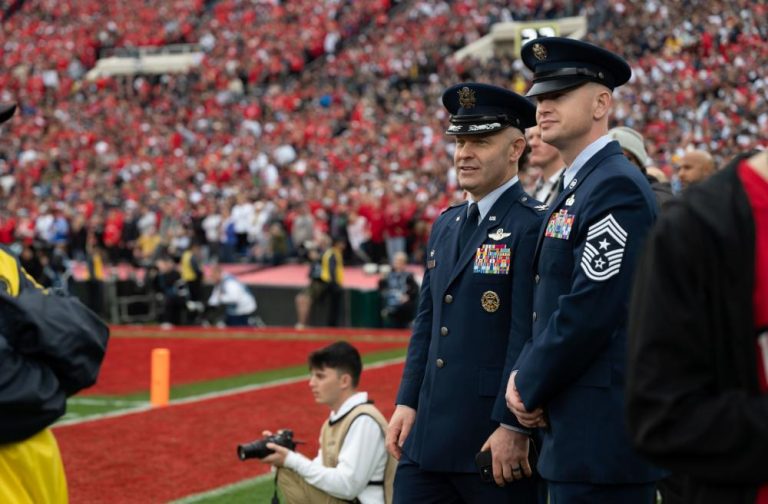 We are grateful to the members of the B-1B Lancer team for taking the time to share their experiences and inspire our youth!