Over the past year, the pandemic has made it more difficult for many of our families to meet even their basic needs. During this time, it has been especially meaningful to see the generous support we have received from our kind community partners, which has helped us provide thousands of essential items for those we serve. There has been a dramatic increase in the number of families utilizing our Food Bank. We have also received a larger number of requests (across all of our programs) for other important necessities, including diapers, hygiene products, PPE, cleaning supplies, clothing, shoes and toys for the children, young adults, adults and families we serve.
National Honor Society of La Cañada High School
Donations from Baby2Baby, Shelter Partnership and the La Cañada High School National Honor Society – among others – were fundamental to meeting these extra needs during the pandemic.

For instance, Shelter Partnership donated thousands of vital items, including cleaning supplies, toys, household products, hygiene items and clothing. These much-needed items have been quickly distributed to those we serve, to ensure they have their basic needs met throughout the year.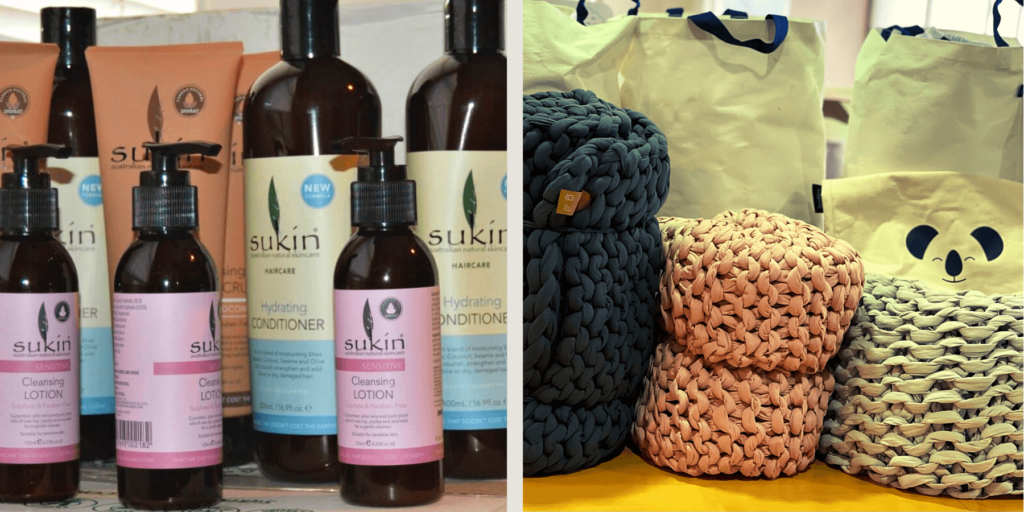 Donated personal care products and weighted blankets from Shelter Partnership and Baby2Baby.
In addition to providing diapers, wipes and other essential items, Baby2Baby donated weighted blankets. This specialty item, used in the mental health field, was a big hit with those we serve. A weighted blanket uses a calm-inducing amount of pressure on your entire body, like the feeling of being hugged, swaddled or held. It can provide an overall sense of calm and reduce some of the symptoms of anxiety.

The National Honor Society of La Cañada High School assembled hygiene kits to distribute at our Food Bank. The kits included shampoo, soap, toothpaste, hand sanitizers, masks, sanitary products and more!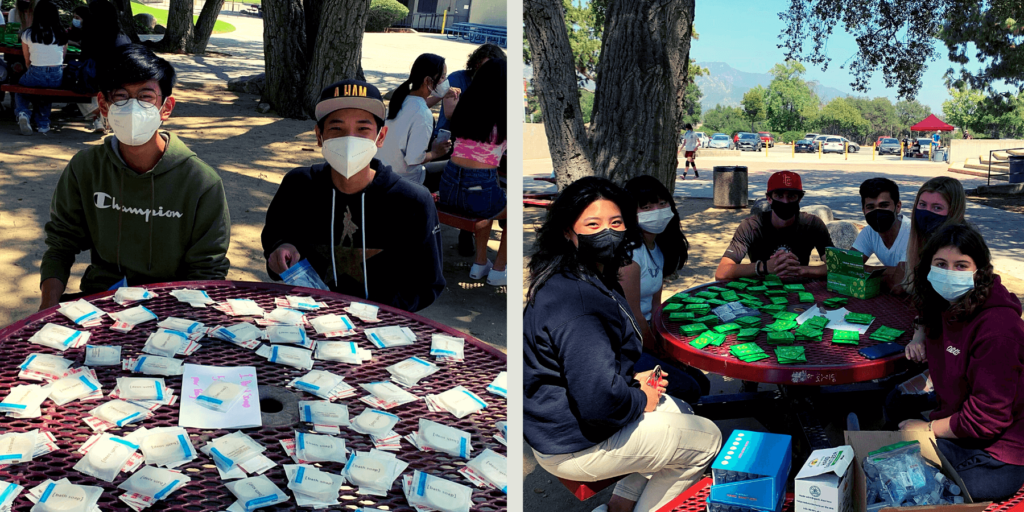 La Cañada High School students assembling hygiene kits.
Our communities continue to count on us for more than the services we provide. We are grateful for our incredible community partners mentioned here, and all our generous supporters, for helping us meet the significant increase in needs during the Covid-19 Pandemic. Your support has made all the difference!