Friendly basketball game is an opportunity to build positive relationships
After a two-year hiatus, we were happy to welcome officers from the Altadena Sheriff's Station back to Sycamores for a spirited game of basketball with the foster youth at our El Nido residential campus.
The event, generously hosted by the Las Candelas support group, was an opportunity to build positive relationships between the law enforcement officers and the youth on campus.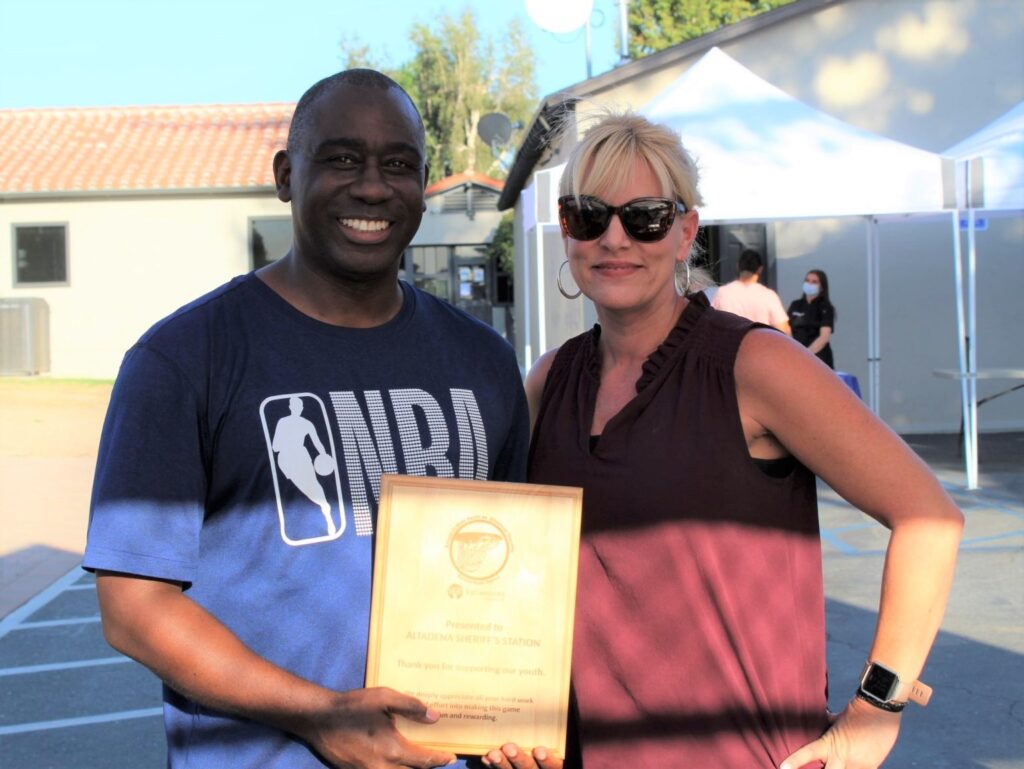 According to Captain Jabari Williams of the Los Angeles County Sheriff's Department, "As law enforcement officers, we want to be somebody that young people can look up to. And what better way to do that than coming out here, interacting with them, and just having a good time."
Sycamores' Gina Peck-Sobolewski believes that our collaborative partnership with the Sheriffs does help shape the boys' view of law enforcement in a positive light. In fact, after the game one of the boys shared, "I don't usually hang around cops like that, but this was different. I really had fun."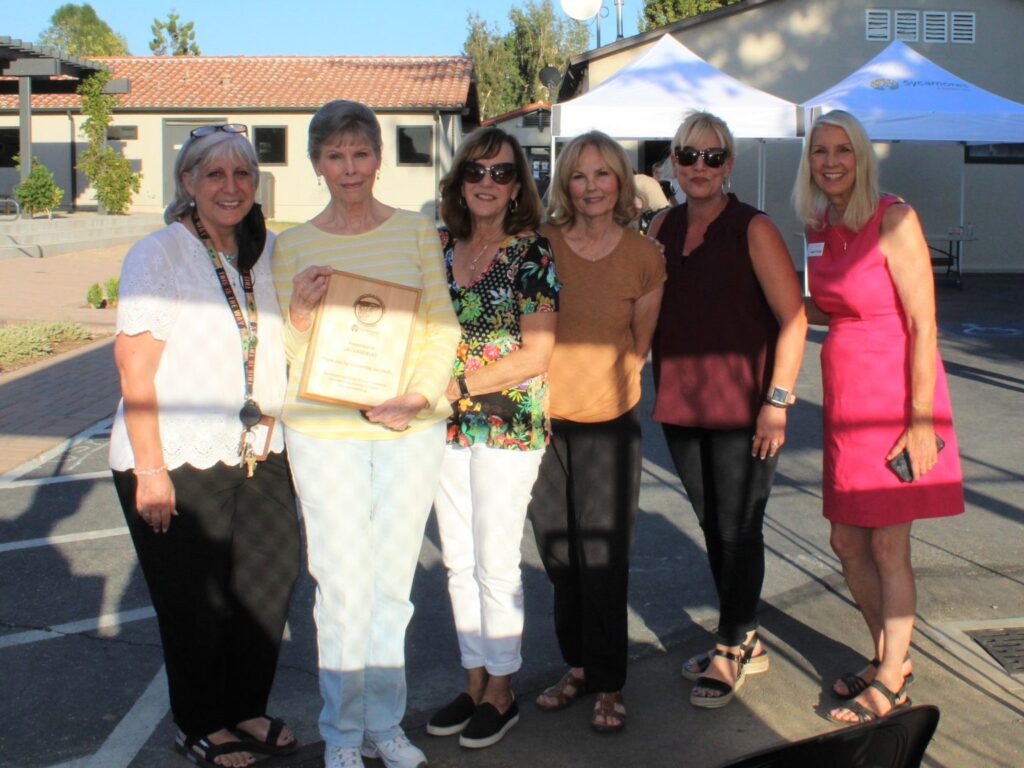 In addition to the competitive game refereed by Pick-Up USA, those in attendance enjoyed a taco dinner courtesy of Las Candelas and ice cream from Handel's Homemade Ice Cream of Pasadena. While the deputies came out ahead on the court this year, Sycamores is looking forward to a rematch next year!